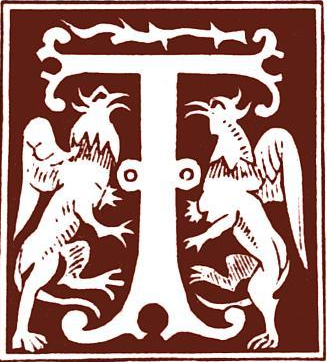 he newly reunited companions had little time to rejoice. Soon they would fight for their lives.
But first, how did they all end up at the small Temple of Delrodin?
Elana naturally ended up back there, hoping to find her friends. Caithas doesn't return on his own; he is bought, brought and dragged there by a mysterious stranger named Ark who had paid for his broken body in the arena's belly. Grunur, the long-separated dwarven friend of the half-elf's, follows the stranger bearing his friend, armor clanking and eyes darting about. And finally, Jules.
Jules, his tone harried and swift; his words urgent and full of promises of violence. Jules, who led his jailor, Zaracas, a government official and three hired thugs to the temple.
Jules, who hoped to spring a trap.
As the beleaguered group gains Grunur and Ark, it loses the wavering Ariel; for the cleric of healing and good, a temple-set ambush that would likely turn into a blood-bath was simply too much for her mind and soul to take. With harsh words and condemnation, she leaves the rebels to their fate.
Their Fate arrives soon after.
Jules leads the men into the temple, having promised them a swift arrest of their mark. Caithas, revived by a few well-timed potions found in the temple, lays in wait on a bed. Grunur attempts to squeeze himself into a closet, which isn't easy for a broad, armored dwarf. Ark and Elana share a neighboring room, perfect for ambush.
Or so they thought.
It takes little time for the plan to go wrong. Grunur, well-meaning armiger that he is, is spotted easily by the suspicious group of men, who quickly turn on Jules, sensing a trap. And even when Caithas, the exposed dwarf, Elana and Ark join the fray, things don't go as the rebels hoped.
Ark lands a vicious blow to Zaracas, leaving an arrow buried in his chest, but the big bastard keeps on coming, dagger flashing across Ark's exposed throat, leaving the newcomer unconscious and on the brink of death in a matter of seconds. Elana repeats her powerful sleep spells, and keeps the thugs and their leader lethargic and off-balance with magic. Grunur and Caithas are able to quickly bludgeon and slash, beat and cut down the lesser thugs, but only the spellflare's magic is able to take Zaracas down. Grunur works to bind the hands and feet of the big man while Elana does her best to staunch the flow of Ark's crimson blood.
Caithas, covered in someone else's blood once more, just as he likes it, hears Jules' cry for help. The nobleman, all through the battle, had fought the lone government official on his own. Caithas, with Elana close behind, arrives just in time to see the official bury a crossbow bolt in Jules' chest and flee out the door.
Elana rushes to help her husband while Caithas runs madly outside, searching desperately for the official. If he escaped…if he told what had happened…if the guards converged on the temple…
He had to find him. He must find him!
He lost him.
Feeling the weight of his failure, Caithas grabs two potions from the marketplace for the wounded and returns to the temple to bear the unfortunate news. Jules, near death himself, and the stranger named Ark are both revived, just barely, by the potions the half-elf secured. Grunur, calling on the sacred learning of his mother's line, is able to further bolster the gravely-wounded men with temporary strength.
And the party looked around at what they had wrought. Three dead men, one bound and wounded, blood splattered on the holy walls, their own allies still near the brink of annihilation…the rebellion, once more, looked to be in poor hands. But they were alive. That was something.
Desperately, they thought of somewhere to run; terrified, the rebels knew they must go before the guards arrived. Only one of them, though, knew this area, and it was the man they all knew the least. Ark said he knew a tavern that rented rooms and didn't ask questions when gold was involved. What choice did they have? So with Zaracas, still unconscious and thrown over Caithas' shoulders, the band left the Temple of Death and set out once more into the city that sought to destroy them…