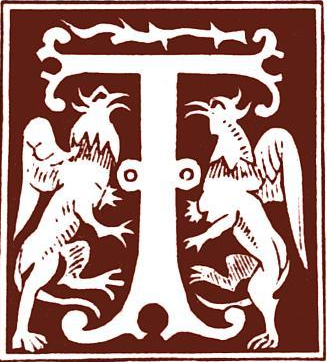 he companions set out to achieve their goals:
Elana would visit Harald, the professor Caithas had met in a bar, to discuss noble houses; Jules would make whatever contact he could at the Senate and government offices; and Caithas would try to enter the games – just a few rounds of fist-fighting, he was sure – and attempt to win favor with Apicius, the noble representative of the underground tournaments.
Two out of three ain't bad, so they say.
Elana finds Harald easily enough. Caithas wasn't smart, but he could write down an address at least. And while the professor gladly gives her plenty of history and background on noble houses, he also sheds some light on two other matters: The mysterious Keepers and Elana's own parents. The Keepers' headquarters, if a large home should be called something so official, was something Harald knew quite a bit about; Elana's parents, though, less so. Still, the spellflare was able to return to The Temple of Delrodin happy with her successful hunt for knowledge.
Sadly, she returned to a temple devoid of any of her companions. Caithas and Jules hadn't returned yet, which was odd. And where was Ariel? Shouldn't she be here? Strange indeed.
With little else to do, and sensing something wrong, Elana goes to The Finest Tankard to try to find Langbard again. At least, she reasoned, a rebel like her was safest with other rebels.
So where were the others?
Well, Jules had indeed found the government buildings, the very center of the Black Chamber that was hinted at but rarely spoken of. He knew he needed access. But how? A messenger, who both delivered and then received missives from inside the well-guarded building, seemed the best bet.
That was, until a soldier whom Jules had seen smoking a cigarette outside of the Chambers snuck up on him and held a loaded crossbow to his back. That was, until he led Jules to a house where Zaracas, a bald, burly hireling, led the young nobleman into a basement somewhere and had him locked up. Soon, the captor promised, whoever Jules was…he would meet the head of the house.
That didn't sound terribly appealing to Jules while locked up. Not at all. But then, that's why rogues like him know how to pick locks, isn't it?
Meanwhile, Ariel had troubles of her own. Through political and ecclesiastical machinations far beyond her honest and simple soul, she had been made the scapegoat of her former boss, leader and head of the church, Aldus; when the execution had gone awry, so too did Ariel's life. And now, the poor girl found armed guards on the Delrodin temple's doorstep. Rather than turn herself in, and with the companions gone, she dives out a window and enters the streets of Andelia a different woman.
Before, she had her faith, her fellow clerics, her home…now? Now she had nothing and no one. She was no less hunted than those with their faces on the bloody posters. So she went to the only place she could think of: Cyric's, an old family friend. At least, she hoped he was still a friend. It had, after all, been many, many years…and people have a way of changing when money, power and time are involved…
And Caithas? Where was he in all this? He'd found Apicius with little trouble; unfortunately for the half-elf, the man didn't like being found. In Andelia, Apicius did the finding, it seemed. So after stumbling through a shoddy excuse of a lie about why he wanted to fight in the games, while still pretending – loosely, at best – to be an Andelian guard, Caithas is given two practice swords and is told to prove himself.
The trouble was, 'prove himself' meant 'die', at least as far as Apicius was concerned. The sleezy nobleman didn't trust Caithas for a moment and sent two well-armed men into a make-shift arena to slaughter the half-elf. As death comes calling, Caithas comes clean. He tells the truth, who he is at least, and says he wishes only to fight and die, if need be; but to fight and die with his own blades. Apicius, for reasons known only to his own blackened soul, agreed, leaving Caithas armed in one-on-one combat with Shafat, his henchman.
Caithas, blades in hand, didn't need to be told twice. Before you could blink, Caithas stood over the dead hireling's body and looked up to see Apicius smile. And why not? He'd found a new gladiator, after all.
Caithas' first fight – that evening when Jules was held, Elana was worried and Ariel was on the run – came in front of a roaring crowd. He faced three young men, no more than boys, all armed with heavy clubs. Soon, all three were bested. And as the crowd shouted for blood, as the will of hundreds impressed upon the half-elf, he did the only thing he could think to do: He gave the crowd what they wanted. He held the wounded boys up by their hair and slit their throats from ear to ear. As the blood gushed onto the dirt and the crowd went mad, Caithas had one distinct thought: For the first time since arriving on these shores, he was having fun.
That thought terrified him.
His second match, though, was not as simple. He only faced one man, not three; but the one man was well-trained, well-armored and deadly to a fault. In fact, it appeared that Caithas wouldn't live to see another sunrise as his opponent knocked one of his swords, his treasured scimitar, out of his hand. But then, as if by divine intervention, someone had called his name. Someone had thrown him a hand-axe! And as Caithas swung his short sword and his axe in tandem, he still couldn't believe his eyes and ears. Was that…Grunur?!
The ranger didn't have much time to consider the implications and coincidence of seeing his old dwarven friend for the first time in over a decade. Instead, his world blacked out as his opponent landed one more concussive blow. But as the world faded, the half-elf was almost sure of two things: One, that was absolutely Grunur; two, he noted with a sick sense of satisfaction, that his opponent, the apparent victor, seemed to be coughing up blood…
And through all of this, while the companions went about their lives above ground, Malcom tried to crawl up from below. And, by the gods, he almost made it.
He freed himself from his cells. He gained a frightened but valuable ally in a young male prisoner, also desperate to be free. He accessed weapons. He found the way out. He and his companion even snuck up on, overpowered, and killed the lone guard!
But not before the guard shouted. Not before the dungeon walls reverberated with the ancient, terrible and oft-repeated words, "The prisoners are escaping!"
Soon, two more guards come. Then four. Then six. Facing overwhelming odds, knowing his fate, Malcom never begged. He never backed down. He fought like a hero…and died like a dog. Kicked, beaten, stabbed, pummeled…the body of the rebellion's chosen leader was left to rot in a forgotten basement somewhere. His life had become a punchline to the guards who'd killed him. He, a man touched by the divine and seemingly destined for greatness, left nothing more behind than a whisper, a failed promise, and a broken, shattered family.
That was how these things went in Svorinn. The bards' tales sing of glory, but in truth, glory is rarely anything but lucky men and women who survive when most do not. For most, they get no songs. For most, they die with promises broken and possibilities unfulfilled. And as Malcom's blood drained out, as the life left his eyes, he saw his wife, his daughter, his soldiers, his companions…and echoing in his starving, suffocating brain was a thought like a dirge: "They will never know…they will never know…"
So much for glory. So much for being a hero.