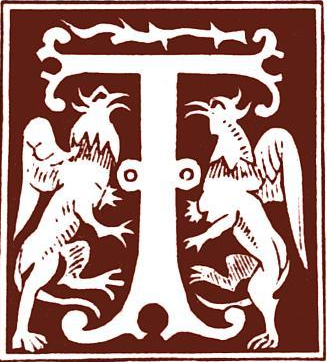 he mission was in trouble from the start.
With Malcom in the lead, holding the keys to the unbroken code and the contacts in Lower Andelia, Caithas, Jules and Elana all followed him on an ill-fated voyage that would change their lives forever.
The soldier led the others to the boat, and with the rebels helping the small band with distractions of one kind and another, they made their way through heavily guarded waters to the banks of Lower Andelia. Or, at least, they almost did. Instead of reaching the appointed destination where contacts and warmth would greet them, the four had to abandon their ship on a tiny sandbar no more than ten feet in width and length when two massive patrol ships came upon them. They were unspotted…but they weren't where they were supposed to be. Their backs were, quite literally, up against a wall.
A gigantic, forty-foot high wall, protecting the fine city of Lower Andelia from people like them stood before the party, a serpentine, silent guard. But instead of turning back or waiting for a better time to traverse the dangerous waters, the foursome went the only way they could think of: Up. Caithas, using a grappling hook, quickly scales the wall, followed by Jules, Elana and Malcom. They move to descend the other side the same way, quickly and without notice; that, it would seem, is where their luck ran out.
Caithas and Jules made it down the wall's face easily enough, but while Elana began her descent, Malcom spotted, and was spotted by, two patrolling guardsmen of the wall. Instead of flight, he chose to fight to save his friends' lives; while Elana dangled precariously from the rope, Malcom charged and heaved one of the two soldiers off of the wall, plunging him past the noblewoman to the cobblestones below. He'd gone to work that night hoping for an easy shift and a quick game of dice; he'd gotten a broken back instead.
As Elana makes her way to the ground below, and Jules and Caithas begin to strip the somehow still-breathing guard of anything that will identify him as a guardsman, the three wait for Malcom. They wait for what seems like an eternity.
What happens on the wall is beyond their sight, but Malcom sees it. He sees the blade. He feels the impact. And when he wakes once more, he is no longer the rebel soldier, infiltrating a city and wearing a badge of honor and leadership. Instead, he is a prisoner…and whatever little hope he had of victory, glory and, most importantly, seeing his family again is largely blown away by the fickleness of the winds of Fate.
The three remaining companions have no choice but to leave Malcom to his gruesome destiny, though each is twisted and troubled by their failure to act. What could be done but die with glory, fighting to the last for their fallen friend, or live with shame? They all chose life. It was a choice that would haunt them whenever they closed their eyes and saw Malcom's face.
They gathered the wounded guardsman and decided to pretend to be simple do-gooders helping a fallen man in need; with Jules dressed as a priest still, the act was easier to accomplish than it might have been otherwise. When a local man allows them in his home with the paralyzed, still-delirious guard, a healer is quickly called. A half-elven female healer named Ariel answers the call.
Ariel quickly takes over; she is in her element. She has Caithas carry the man to the tiny temple of Delrodin, a little known god but one whose healing is much needed this night; Elana follows along, stunned by the brutal turn of events. Adventure, it would seem to the noble woman, was not all it was cracked up to be. Jules heads off to try to salvage the mission, if he can; Elana and Caithas both wonder if they will ever see either of the men that they'd traveled to Lower Andelia with again.
They should have had more faith in Jules, though. The crafty lordling was given the secrets to Malcom's contacts before the boatride; he was a failsafe for this exact circumstance. So when Jules encounters the gruff, dirty and powerful rebel guard nicknamed Langbard, he sees a glimmer of hope…and a chance for leadership and power, if he chooses that path and plays his proverbial cards right.
While Jules made his contact, Caithas did what he always does: He fell for the first pretty face he saw. In this case, Ariel. And while the two talk deep into the night at the temple, the ranger begins to feel deeper guilt about the entire mission. Malcom's loss, Jules alone in the city, Elana being dragged into it…and now this Sister of the Gods, a woman of Light, being lied to as well. So when Ariel asks Caithas where she knows him from, he does the unthinkable: He tells the truth. He tells her he is a wanted man. And her reaction is anything but sympathetic.
Now he and Elana have to pray to whatever gods they believe in that this newly-met cleric doesn't turn them over to the guards once and for all…